"Practice and Preparation are most important, the game is only a measure of how well you have practiced and prepared"
2017 Bison Baseball Accomplishments!
2017 Bison 13u Select- 3rd in Appleton WI "Spring Training" Indoor Tournament


---
---
SAVE THE DATE 4/1/17

Dodgeball Tournament at LifeZone360!

$20 per player
Here is all you have to do…
Bison Player to be Team Captain

Pick you team (5 additional players)

Have each of your players register at this link ~ Dodgeball Registration
Come Out and Meet the LifeZone360 Staff.
Come to Watch the 8u & 9u Indoor Tournament
Pizza and Beverage Included
Play Bubble Ball
Visit Bricks Pizza Oven Cafe
Awards to the 1st and 2nd Place Teams
APRIL 1st ~ Check In 5:30pm

---
SPRING BREAK CAMPS
Professional Hitting and Pitching Camps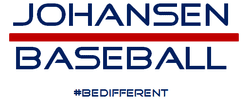 Baseball Fundamentals Training Camp

---
We are Proud to Announce our New Partnership with
---
---
Bison Baseball "Little TOTS"
powered by LifeZone360
The "Little TOTS" Baseball Camp is a great opportunity for players ages 4-6 years old to begin learning the basic FUNdamentals of baseball in a Fun, relaxed atmosphere! Our "Little TOTS" program will teach basic baseball skills through fun drills and games.
Click Here for Information Flyer
---
ORDER YOUR CUSTOM SPIRIT OR WARM-WEAR
→Click here to Fill in Your Order←
ORDER TODAY
---
Kostas Gyros in Algonquin
Will give our Club 20% back from ALL of our Receipts
So Save YOUR receipts and turn them in to us!!
---
Click Link Above
---
Shop Epic Sports For Everything You Need



Click on This Link to Shop and Support Our Club
---
Shop Amazon For Everything You Need

Click the Link and Find What You Need??
Shopping through Our Site Helps to Benefit the Kids and the Club!!
---
Bison Baseball is designed to produce competitive teams, centered on teamwork and the development of the individual player. Bison Baseball is committed to preparing the youth player to compete at their personal best.
The Bison Baseball programs will always be FUN and challenging, while stressing the importance of teamwork, practice and development! Players and parents will be given consistent feedback on player progress. Every player will be aware of their strengths as well as the skills they need to improve on.
Bison Baseball is built for the player who wants to be challenged and grow as an athlete. In short, Bison Baseball is for ALL players that have a passion, commitment and love for baseball that will lead them to achieve their maximum potential!
If you are interested in trying out for a Bison Baseball Team or would like to attend any of the Bison Baseball Skills Programs, please contact Coach Greg Schane at 847-721-5705 or e-mail us here. We look forward to hearing from you.
____________________________________________________________________
Check out our teams progress with these great links to our Tournament play.