"Practice and Preparation are most important, the game is only a measure of how well you have practiced and prepared"
2015 Bison Baseball Accomplishments!
2015 Bison Select – 1st in C-ville IL"Emmett's Bronze Bat Challenge"
2015 Bison Cooperstown – 1st in Rockford IL "All For One, One for All"

2015 Bison Select – 2nd in Rockford IL "Can of Corn Classic"
2015 Bison Cooperstown – "Elite 8" in Cooperstown NY "All-Star Village"

---
Please Welcome our 2016 13u Select Team
Peyton Brousseau
AJ Guajardo
Kyle Horn
Kyle Klenske
Brian Lood
Kaden Mannis
Ryan Mathelier
Mitchell Miguel
Will Pape
Matthew Suarez
Zach Trotz
Kyle Zimmerman
Manager – Greg Schane
Coaches – Dan Klenske, Brian Lood, Chuck Zimmerman, and John Miguel

Coordinators – Shari Brousseau and Leslie Nathan
"Let's Roll"

---
Please Welcome our 2016 13u Elite Team
Luke Bertone
Luke Breier
Tyler Crane
Matthew Ellett
Mikey Frank
Aidan Frey
Ryan Gordon
Christopher Martinez
Ethan Smiley
Tanner Ward
Conor Wieteska
Manager – Matt Ellett
Coaches – Paul Bertone, Tom Frey
Coordinator – Karen Schane and Jen Ellett
"Let's Roll"



---
 Shop Amazon Thru Our Site

What Great Deals You Will Find!!
and Help to Benefit the Kids and the Club!!
---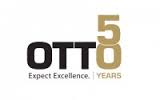 .
.
.
Thank you To our Cooperstown Sponsors.
You Helped Us to Create Memories for a Lifetime!
---
  Emmett's "Fall Brawl" Tournament Series!

---
Bison Baseball is designed to produce competitive teams, centered on teamwork and the development of the individual player. Bison Baseball is committed to preparing the youth player to compete at their personal best.
The Bison Baseball programs will always be FUN and challenging, while stressing the importance of teamwork, practice and development! Players and parents will be given consistent feedback on player progress. Every player will be aware of their strengths as well as the skills they need to improve on.
Bison Baseball is built for the player who wants to be challenged and grow as an athlete. In short, Bison Baseball is for ALL players that have a passion, commitment and love for baseball that will lead them to achieve their maximum potential!
 If you are interested in trying out for a Bison Baseball Team or would like to attend any of the Bison Baseball Skills Programs, please contact Coach Greg Schane at 847-721-5705 or e-mail us here. We look forward to hearing from you.
____________________________________________________________________
Check out our teams progress with these great links to our League and Tournament play.