"Practice and Preparation are most important, the game is only a measure of how well you have practiced and prepared"
2014 Bison Baseball Accomplishments!
2014 Bison Baseball 10u/11u – Arlington Heights  "Fall Ball Champions"
2014 Bison Baseball 10u/11u – 1st in Carpentersville IL "Fall Brawl Series"
2014 Bison Baseball 13u/14u – 2nd in Arlington Heights "Fall Ball League"
2014 Bison Baseball 11u – 2nd in Elizabethtown KY "Bluegrass Bash"
2014 Bison Baseball 8u – 2nd in Emmett's "Bronze Bat" Challenge
2014 Bison Baseball 14u – 2nd in Eastern Iowa's "Boys of Summer"
2014 Bison Baseball 13u – 3rd in Central Iowa's "Iowa "A" Classic NIT"
2014 Bison Baseball 14u – 3rd in O'Fallon Illinois "State Championship"

---
The Bison Spirit Wear Shop is Open Again
Please Place Your Order prior to February 6th!
---
Come Join us for Our Auction!!
Great Items to be Won and Lot's of Fun!
January 31, 2015 at Emmett's in West Dundee
$30 per ticket
---
Shop Amazon Thru Our Site

What Great Deals You Will Find!!
and Help to Benefit the Kids and the Club!!
---
Come Join Us for the
Select Team Wine/Beer Tasting and Auction
Sunday, February 15th, 2015
1:00pm – 3:00pm
The Village Vitner
2380 Esplande Drive, Algonquin
$20 per Person
Includes: Beer/Wine Tasting & Complimentary Appetizers
There will be a 50/50 Raffle and Auction Baskets
---
Congratulations to our 12u TCT Bison Team
who are Competing at Cooperstown
All-Star Village June 2015!
Watch for Ways to Help the Team
get to Cooperstown!  Let's Roll!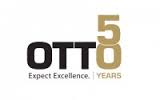 .
.
.
.
.
Thank you To our Cooperstown Sponsors. 
We have raised $4457 Toward our Goal. 
We accept All Donations, No Donation is too Big or too Small!
---
Emmett's "Bronze Bat" Challenge
Tournament 2015 Are Here!
---
Bison Baseball is designed to produce competitive teams, centered on teamwork and the development of the individual player. Bison Baseball is committed to preparing the youth player to compete at their personal best.
The Bison Baseball programs will always be FUN and challenging, while stressing the importance of teamwork, practice and development! Players and parents will be given consistent feedback on player progress. Every player will be aware of their strengths as well as the skills they need to improve on.
Bison Baseball is built for the player who wants to be challenged and grow as an athlete. In short, Bison Baseball is for ALL youth players 6-15 that have a passion, commitment and love for baseball that will lead them to achieve their maximum potential!
 If you are interested in trying out for a Bison Baseball Team or would like to attend any of the Bison Baseball Skills Programs, please contact Coach Greg Schane at 847-721-5705 or e-mail us here. We look forward to hearing from you.
____________________________________________________________________
Check out our teams progress with these great links to our League and Tournament play.
.