Nick Rodriguez – Fielding, Hitting & Defensive Coach
Nick is a College Scholarship Athlete. He is putting believes putting in the work to become a better athlete is key. Nick played travel baseball for 11 years. Jack Suwinski was his Sophomore, Junior, and Senior year hitting coach in High School, that let him to become a Nationally Ranked baseball player and a 2 way Scholarship athlete. He played for team USA, Under Armor All American, and played all positions except outfield at the High School level, helping his High School team reach the State Tournament, finishing in the Final 4 .
Anthony Sopena – Hitting and Speed & Agility Coach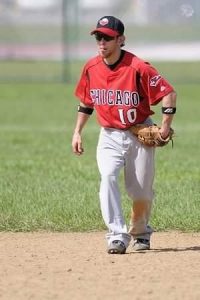 Anthony is a Certified Speed Agility Specialist and has trained several athletes and traveling baseball teams. He also served as an Apprentice for Jim Tyrrell, former New York Yankees Trainer who was one of their Strength Conditioning Coaches. Anthony brings enthusiasm, passion, knowledge and first hand training to all those he works with. The Philosophy that he feels works best is "use the whole field, foul pole to foul pole, become a gap to gap hitter". Let the game situation and the pitch you are looking for determine your approach. Hit the ball as hard as you can. HITTERS AREN'T BORN, THEY ARE MADE THROUGH HARD WORK, DETERMINATION, CONSISTENCY AND DESIRE.
John Herrera – Pitching Coach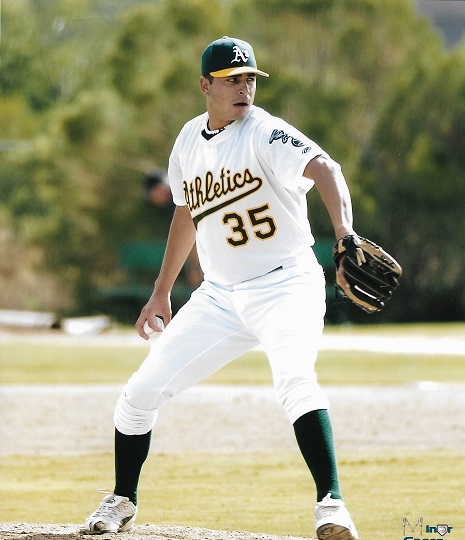 John grew up playing baseball in Southern California from the beginning through High School. Although John opted for college, he was drafted multiple times by the Minnesota Twins, Milwaukee Brewers, NY Yankees, and finally securing his place in the Oakland Athletics farm system at the AA level. Unfortunately, John suffered a career ending injury and he settled in as a teacher and baseball coach. His philosophy is to evoke, Discipline, Leadership, Selflessness, and Work Ethic along with Confidence. John believes that player should be challenged in all of these aspects on and off the field. Life lessons come through participation in athletics and interaction with positive coaching principles.
Ted Fijalkowski – All Baseball & Softball Fundamentals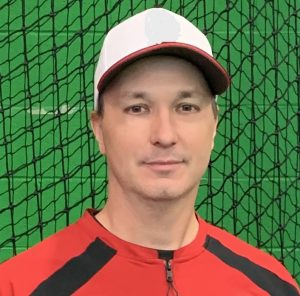 Coach Fijalkowski has learned from some of the best in the game including Jim Morris (former Team USA pitching coach), Mo Drabowski (former MLB Pitching Coach), and Jim Fannin (one of the leading Professional Sports Psychologists), just to name a few. Coach Fijalkowski graduated from West Chicago HS as an All Area Pitcher, Area MVP, and DuPage County ERA and strikeout leader. He then played at College of DuPage where he was an All Conference player. After COD he transferred to Leo University in Florida and played in two DII College World Series.
Josh Sulejmani – Catching Coach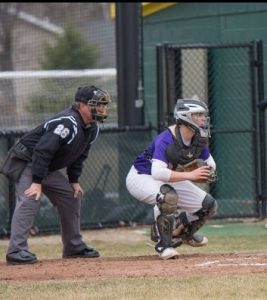 Coach Josh Sulejmani played 7 years of Travel Baseball and was placed on the Varsity team 3 of his 4 years at Hampshire High School as their starting catcher. Josh's High School team achieved great notoriety winning the Super Sectional his Senior year and finishing in the top 4 of the High School State Championships. Josh continued to share his love of the game with our program developing into a great leader, coach, and instructor of the game, specializing at the catcher position.
Alex Niecikowski – Hitting Coach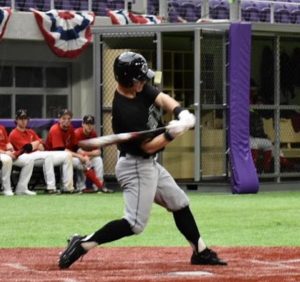 Alex was a College baseball player who played 2 years at Oakton Community College with All-Conference and All-Area selections both years. Being offered a Scholarship to Ashland University in Ohio he played his final 2 years of College as an Eagle and assisted them to a NCAA Regional Championship in his Junior year and Competed in the DII college World Series in 2019 as the Team Captain. Alex began coaching after his College career to pass his love of the game to others. He personally believes, "Baseball is a game of Passion and Hard Work, YOUR success comes from what you Give to the Game. Play every game as it is your Last!"